Savour an icon in each sip
Torres 20, the most award-winning brandy in the world, should be served with an ice ball to cool it without excessively diluting the aromatic power of the brandy, thus enhancing its flavour and aromas. A brandy on the rock is a spicy drink with a sweet background of vanilla, cinnamon and oak; perfect for enjoying a relaxing drink, savouring success in each sip.
Pair Torres 20 with cinnamon desserts, banana bread or chocolate brownie.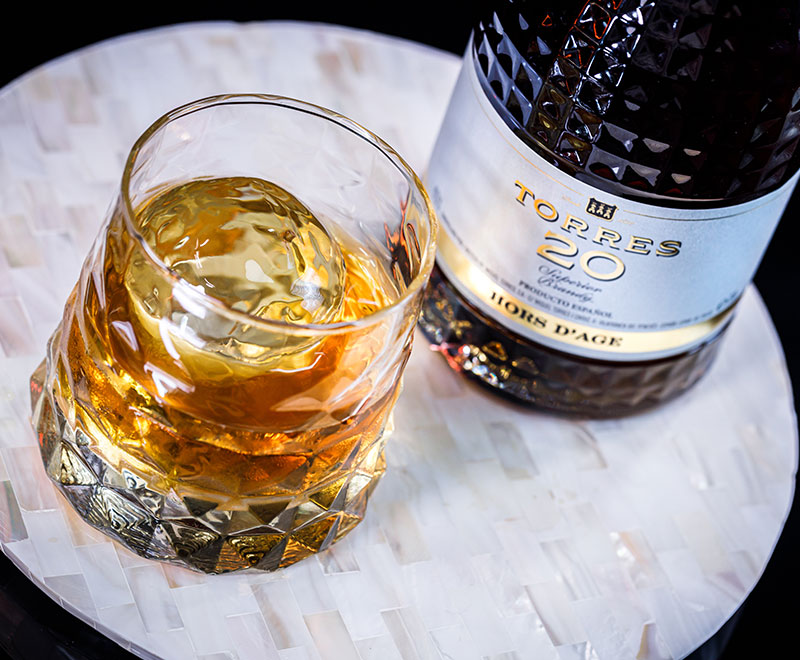 Place a large ice ball (ice with a round shape) in an Old Fashioned glass.
Add 50 ml of Torres 20
Stir gently and briefly.