Torres Alta Luz Fizz by Paradiso
Citrussy and sweet, a refreshing cocktail created by Paradiso, the best cocktail bar in the world
The fact that Barcelona cocktail bar Paradiso has been proclaimed the best bar in the world by the prestigious The World's 50 Best Bars is cause for celebration. What's more, their team, led by Giacomo Giannotti, created the three first signature cocktails for Torres Brandy, and that's has to be a good reason to make it a double celebration. 
Being ranked number one in The World's 50 Best Bars is the result of a great deal of hard work, and a combination of skill in the art of cocktail making and outstanding creativity. 
An example of this is the Torres Alta Luz Fizz cocktail, created with Torres Alta Luz cristalino brandy. A long refreshing drink with a hint of sweetness and citrus. 
To make this cocktail, Paradiso combines a floral craft soda with Torres Alta Luz to enhance the floral notes in the brandy. A cristalino brandy with a smooth mouthfeel, where sweet fruity aromas fuse with grassy citrus notes. Delicacy in its purest form.
Torres Alta Luz Fizz by Paradiso is a versatile cocktail, perfect for enjoying before dinner, or as the first cocktail of the evening.
See you at the Paradiso cocktail bar!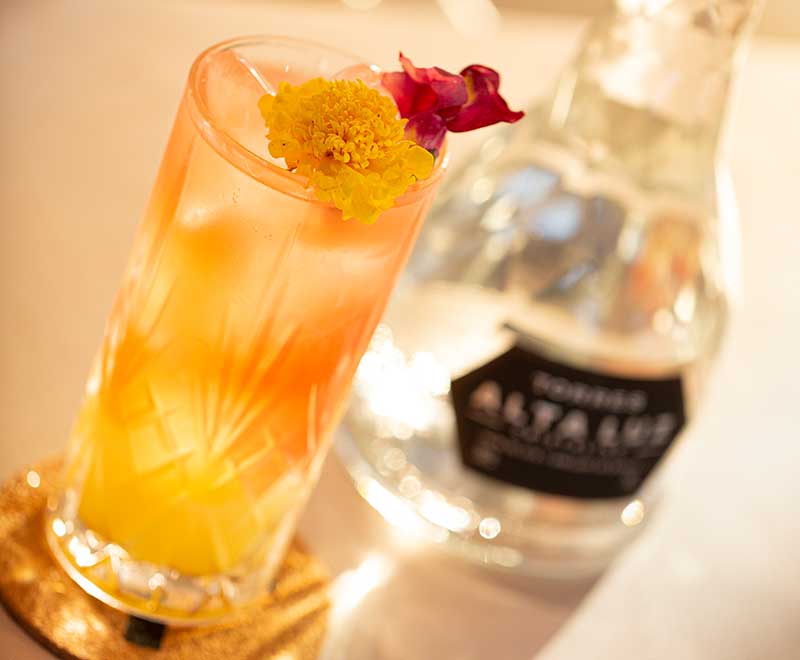 Torres Alta Luz
Pea cordial

 

Citrus

 

Floral craft soda