A tribute to classic cocktails with one of the most awarded brandies ever
A classic cocktail par excellence, here you have a new version made with Torres 20, chocolate and cherry. 
An Old Fashioned with Torres 20 brandy is a classic that never goes out of fashion. Understated and elegant, it's our tribute to the very beginnings of cocktail making. 
Let yourself be seduced by that most sophisticated of cocktails, the brandy-based Old Fashioned. Subtly irresistible, and perfect for enjoying after a lunch or dinner.
Why not try pairing a Torres 20 Old Fashioned with different textures of chocolate, such as truffles or fondant. Truly irresistible.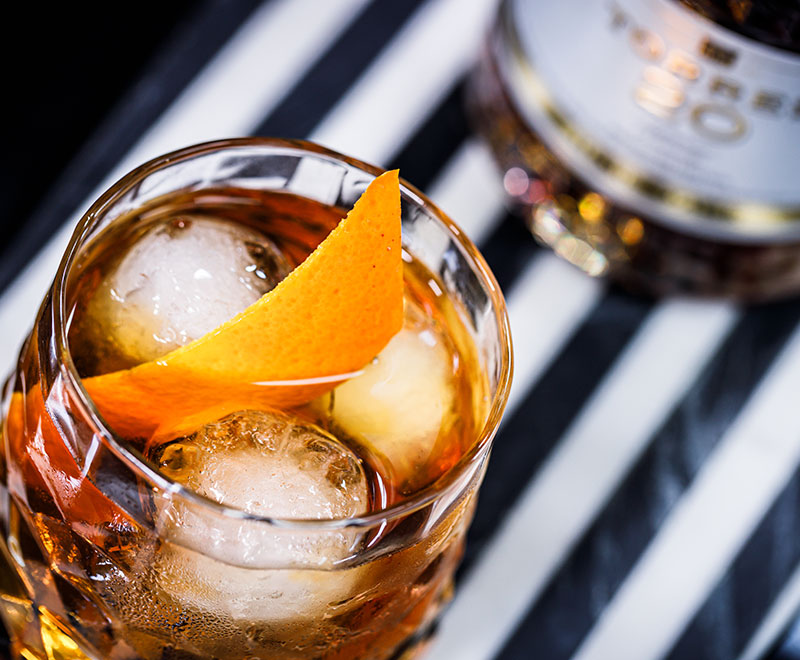 Torres 20
Ice
Sugar syrup
Chocolate bitters
Cherry bitters
Angostura Orange Bitters
The peel of an orange
Place the ingredients directly in an Old Fashioned glass.
A strip of orange zest.
Add 10 ml sugar syrup.
Add a splash of chocolate bitters.
Add a good dash of cherry bitters.
Add a good dash of Angostura Orange Bitters.
Squeeze and remove the orange peel (use it again – recycle!).

 

Add a cube of ice.
Add 30 ml Torres 20.
Stir, dissolve and cool slowly.
Add a second cube of ice.
Add another 30 ml Torres 20.
Stir, dissolve and cool again.
Finish off with some ice, and garnish with a twist of orange.